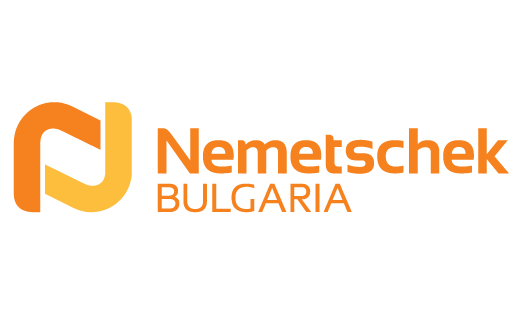 Немечек България e софтуерна компания с над 20 годишен опит в разработката на софтуерни решения, които улесняват работата на организации от цял свят, в различни индустрии. Гордеем се с това, че за нашите клиенти сме надежден партньор, който им помага да развиват бизнеса си. Това се дължи на нашата проактивност, експертиза и коректност. Работим основно с пазари като САЩ, Германия, Франция, Италия и Норвегия, а в региона на Югоизточна Европа и
Близкия Изток осъществяваме и дейност по продажба на софтуерни продукти.
Екипът ни се състои от 400 софтуерни специалисти, обединени от общата цел и желание да създаваме все по-добри решения, които, ако не променят света, то поне правят нечий живот по-лесен. Използваме всякакви езици, платформи и инструменти, защото вярваме, че не трябва да подчиняваме мисленето си на технологиите, а да ги използваме като инструмент за реализиране на своите идеи.
В ИТ средите в България сме известни като компания, която непрекъснато работи, както за развитието на своите служители, така и на сектора като цяло. Държим на свободните отношения и нестандартното мислене, стимулираме споделянето на знания и генерирането на идеи и живеем с мотото, че работим докато се забавляваме!
Свободни позиции за работа/стаж:
IT Recruiter
WE OFFER YOU:
3-6 months of training and real professional experience;
Flexible working time so you can give the best of you at work and university;
Dedicated mentor;
Attractive financial package and benefits tailored to the industry and the results achieved;
Permanent job opportunity after the internship;
YOUR DAILY CHALLENGES
Responsible for writing job adverts and posting adverts to job boards.
Supporting the recruitment process through sourcing, screening candidate CV's and arranging interviews.
Managing some vacancies across the full recruitment lifecycle (support will be given).
Communicate with hiring managers and other team members to understand the hiring requirements.
Develop a strong ability to filter candidates as per the position specifications.
Ensure a great candidate experience.
Assist in recruitment or other related projects, share your ideas and bring them to life.
WHAT YOU NEED TO SUCCEED
Previous experience in Recruitment and/or HR would be an advantage but not essential.
Strong communication skills and desire to learn and develop
Team player and change driver who makes things happen.
Take ownership over projects and tasks, set priorities for time frames.
At least 3rd year in the University, preferably in related discipline, such as Human Resources, Psychology
Excellent command of written and spoken English.
OUR EXPECTATIONS
We expect you to:
Share your ideas and opinion
Unleash your critical thinking
Dare to make mistakes
Get the most out of your colleagues
Give a hand when needed
Machine learning Engineer
WE OFFER YOU:
3-6 months of technical training and real professional experience in one of our teams;
A 20-hour workweek, allowing you to achieve a balance between study and work;
Dedicated mentor;
Attractive financial package and benefits tailored to the industry and the results achieved;
Permanent job opportunity after the introductory period;
YOUR DAILY CHALLENGES:
Working in an R&D team, part of a leading AEC industry company
Tryout and experiment with new ideas and approaches to complete daily tasks
WHAT YOU NEED TO SUCCEED:
Basic knowledge of any of C#, C++, Java or Python
Good understanding of OOP, algorithms and data structures
Basic understanding of Machine learning fundamentals
Strong analytical thinking
Desire to learn and improve
Currently studying at the university or recently graduated, preferably with a major in Computer Science, Information Technology, Machine Learning, Statistics or a related field
Excellent command of spoken and written English
GitHub links to relevant projects
CONSIDERED A PLUS:
Experience with Python
Successfully completed Machine learning or Data science courses
Familiarity with AI toolkits like TensorFlow or PyTorch
OUR EXPECTATIONS
We expect you to:
Share your ideas and opinion
Unleash your critical thinking
Dare to make mistakes
Get the most out of your colleagues
Assist or help when needed
Full-Stack Developer (Java/Angular)
WE OFFER YOU:
3-6 months of technical training and real professional experience in one of our teams;
A 20-hour workweek, allowing you to achieve a balance between study and work;
Dedicated mentor;
Attractive financial package and benefits tailored to the industry and the results achieved;
Permanent job opportunity after the introductory period;
YOUR DAILY CHALLENGES
Development of client and server applications using different technologies;
Hands-on development and testing;
Architectural design work;
Debugging and fixing code;
Analyzing issue causes and suggesting improvements;
Working closely with the Support team;
Code reviews and technical documentation;
WHAT YOU NEED TO SUCCEED
Good knowledge of J2EE and the latest frameworks;
Knowledge of Hibernate, Spring
Knowledge of TypeScript
Knowledge of servers: Apache Tomcat
Knowledge of database servers (MSSQL, MySQL)
Knowledge of SQL, XML, jQuery, JS, CSS
To be a proactive and result-orientated individual
At least 2nd year in the University, preferably with a major in Computer Science, Information Technology or related field
Excellent command of spoken and written English
GitHub links to relevant projects
CONSIDERED AS A PLUS
Experience with Angular or another JS-based framework
Relevant Java projects on GitHub
Successfully completed Java courses
OUR EXPECTATIONS
We expect you to:
Share your ideas and opinion
Unleash your critical thinking
Dare to make mistakes
Get the most out of your colleagues
Give a hand when needed