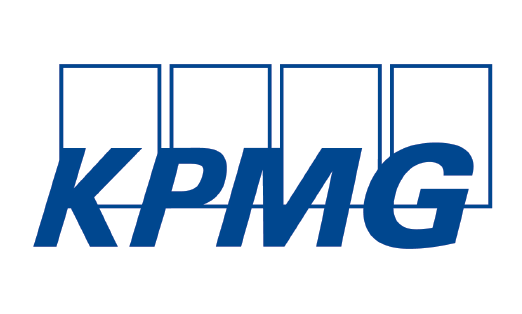 KPMG в България предоставя одиторски, данъчни, правни и консултантски услуги на местни и международни компании в цялата гама от сектори на икономиката. Със своя 30 годишен опит на пазара, KPMG е утвърдила мястото си сред водещите лидери на професионални услуги в България.
Към този момент българският офис е и локален хъб за практиките на компанията в страните Албания, Косово и Северна
Македония. Компанията предоставя място за мотивирани специалисти, които искат да се развиват и да получат подкрепа в изграждането на успешен кариереню път. KPMG предоставя възможности на своите служители за получаване на
международни професионални квалификации и придобиване на нови умения, необходими в непрекъснато променящата се бизнес среда.
Свободни позиции за работа/стаж:
Audit Analyst
What is Audit?
Audit is about ensuring that accounts provide a 'true and fair' view of companies' financial position. The work we do as auditors at KPMG makes a meaningful difference to businesses and communities. Through this work, we are also committed to helping to build sustainable organizations from an Environmental, Social and Governance (ESG) perspective.
What you will do:
As an Auditor at KPMG, you will not be just looking at the company's financial records. You'll be finding out much more about the way the company operates, its products or services, its processes and technology, competitors and the industry in which it operates.
You will be working on some of the world's largest multinationals and biggest Bulgarian companies. As part of your professional growth you will:
Get a focused training and understand what you need for the job
Be assigned to clients and perform specific procedures using KPMG audit methodology
Perform analytical checks of provided financial information using KPMG tech-enabled solutions and tools
Work closely in a team and receive support on a daily basis
Participate in client communication
Be sponsored to obtain ACCA qualification recognized globally
See more about your future KPMG colleagues in the series of videos where they share why it is rewarding to be an auditor in KPMG.
What will make you the dream auditor
If you are a student or graduate in a major related to either Audit, Finance or Accounting and you are:
Keen on crunching figures
Technically savvy
With strong analytical mind
Having a good command in English
Ambitious and eager to learn
Then apply for the position at KPMG.
We want you to feel at balance at KPMG so we offer:
Hybrid working and flexible hours
Regular bonuses during the course of the year
Motivating financial package
Additional health insurance
Food vouchers
Subscription to sport centers
Extra days of holidays for specific occasions
Fuel vouchers or public transportation card
Positive work environment where we trust and respect each other
Come thrive with us and you may get your signing bonus when you start!
Financial Data Analysts
ABOUT US
Our team provides essential support to the Audit function, and this is your opportunity to become part of it. Why do it?
– You will work closely with experienced audit professionals willing to share their knowledge with you
– You will have access to expertise and knowledge related to financial data processing and analysis of data used for the financial audit of clients of KPMG
– You will have all our support and guidance to help you gain professional habits and get acquainted with your job
Your working time allows you to successfully combine your professional development with continuing university education. We'll guide you. We'll invest in you. We'll grow together.
WHAT IS THE JOB?
– Financial data processing
– Audit reconciliations
– Performance of analytical procedures and tests of details
– Other various support to the audit teams
WHAT WE OFFER THROUGH THE KPMG AUDIT SUPPORT CENTER:
– Support and development: You will have plenty of support on your journey. Your supervisor will ensure you have the right training, tools and development plan to grow and improve your skills every day.
– Pre-graduate development program: Your induction program will introduce you to KPMG, provide you with essential job and people skills and build your team network. This structured training program ensures your ongoing personal development.
– Pre-graduate community: As part of our team, you'll be with like-minded people, so you can expect plenty of social activities. You will be able to use your creativity to deal successfully with challenges and find new friends to share memories with. Your ideas and suggestions are important to us.
– Continuing development: In case you are willing, you will have the opportunity to join the audit team after graduation through an accelerated path.
ABOUT YOU
– You are in any of your university years of study in the area of Economics, Accounting or Finance
– You are passionate to put your knowledge into practice
– You are flexible and adaptable
– You enjoy developing your Excel skills
– Your English language knowledge is at a very good working level
– You want to be productive in your spare time, while studying, and still earn knowledge (and money)
– You would like to explore career prospects in Audit in the future